THE BAND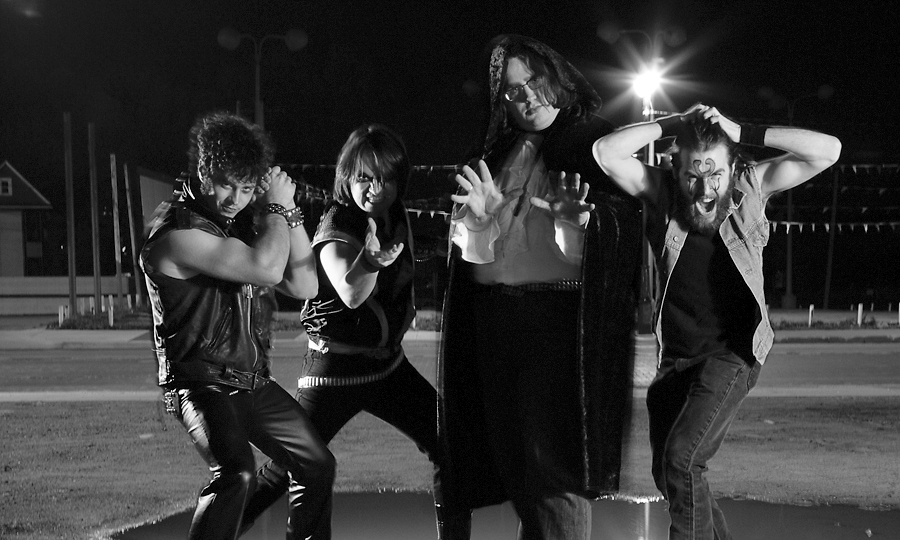 photo by Carrie Acosta
Somewhere between the absurd and enlightened is Wolfbait. Imagine for a moment if Thin Lizzy were fronted by Ronnie James Dio. Or, perhaps, imagine Danzig singing for Iron Maiden. This is the unholy terror in which Wolfbait inhabits.
They are a four-piece hard rock outfit with a heavy emphasis on harmonized guitar riffs. The songs are catchy, loud and evil. But were not talking power-pop here; rest assured: these boys keep things heavy. The songs just have a way of sticking in your head the next day, like some sort of sonic hangover.
The stage show is equally memorable. cloaks and fake blood are typical fare. Stage choreography and mustaches are an added bonus. Wolfbait embraces the opulence and grandeur that is shunned by so many of todays groups.
The members of Wolfbait have been playing in local bands for nearly ten years. However, the dark lord has lured them from playing the traditional country and gospel hymns... forcing them to sing his praise in rock immortality.